The Livermore Roots Tracer

Volume XXII Number 4

November 2002

Editors: Debbie Pizzato and Mildred Kirkwood
---
The Roots Tracer is a quarterly publication with articles of interest to the genealogist. Members are encouraged to submit their "Profiles" and articles of general interest. Queries are free. The Roots Tracer is published in February, May, August and November. The deadline for each quarterly is the 15th of the previous month. Submissions must contain the name of the submitter, as well as the name of the author, publication and date of any published article that is being quoted. Send material to: The Roots Tracer, P. O. Box 901, Livermore, CA 94551-0901 or E-mail: rootstracer@l-ags.org
---
Table of Contents
---

Membership
Membership Chair Kaye Strickland
Welcome to Our New Members

| | | | |
| --- | --- | --- | --- |
| Dorothy Pace | Lloyd Newton | Tim Sage | Emily Bailey |
---
Membership Report As of October 28, 2002
| | | | | |
| --- | --- | --- | --- | --- |
| Individual | 130 | Memberships | 130 | Individuals |
| Family | 39 | Memberships | 78 | Individuals |
| Life Memberships | 7 | Memberships | 9 | Individuals |
| Benefactors | 3 | Memberships | 4 | Individuals |
| Honorary/Charter | 5 | Memberships | 5 | Individuals |
| Honorary | 2 | Memberships | 2 | Individuals |
| Totals | 186 | Memberships | 228 | Individuals |
---

Editors' Note
Editors: Debbie Pizzato, Vicki Renz and Mildred Kirkwood
Vicki Renz has volunteered to do the "Things to File" page, even though she will be moving to Montana soon.
We are still looking for a volunteer to be responsible for "From the Attic" - This page focuses on all those things you have inherited from your ancestors like photos, books, clothing, tools, weapons, awards, needlework, toys, quilts - almost any memorabilia.
Since the Tracer is published quarterly, the page only needs to be done once every three months. You can solicit topic items by e-mail from members or use your own items. You will have the satisfaction of helping to create a top notch newsletter, sharing educational information with others, and learning as you research and write. If you are interested or require further information, please contact us at rootstracer@l-ags.org.
---

President's Message

President Dick Finn
Since our last newsletter we have been a very busy group. After the county fair we continued our outreach program with a presence at the Livermore Farmers Market. We want to thank Leo Vongottfried for heading that project, as well as the members who came down and helped us answer questions and introduce our society to the general public.
Two of our hardest working members have or are in the process of moving out of state. Can you believe that? Joyce Siason and Vicki Renz are moving to far parts of the country. Joyce already has, and Vicki soon will. Both have played major parts in the success of our society with prime efforts in our newsletter, starting new groups, as well as lots of great input. We will miss both of these major contributors to our society and wish them and their families the best of luck. I might add this is a great time for our members to step up and fill these voids. We will be working on some great projects of major genealogical importance for the valley. These will be announced soon. Please think about your contribution to the society and see where you might be able to help out and make a difference.
One of the projects that we have been working on since late May was that of the Lyster family. As many of you may know the Lysters were one of the first families in the Dublin area. Mr. James Lyster of London, England sent us a query. He asked some questions about what we knew of the family and where he might gain more information. The truth is that none of us had heard of the surname Lyster in this valley. Somehow researching this family became a major quest for several of us! We spent a fair amount of time researching the family and their linked families here in California. We found that the first hotel in Dublin, the first hotel and general store in Pleasanton, several town constables, major saloon owners, and a major property owner in Ventura County all descended from this family. We will have much more to write about this family in the next newsletter.
Many of the members may not know about the large number of queries we receive. Those of us who help answer these queries have found it very interesting. We have learned so much about local history, as well as the pioneer families who helped shape our valley. If you would like to help with this fun project, just let me know.
---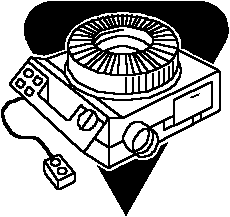 Future Programs
The L-AGS Program Committee, under Mary Dillon, continues planning our general meetings with a mix of "How to do genealogy" and programs featuring family and local history. In the last couple of months we had Jim Concannon talk about his family coming from Ireland and starting the Concannon Winery, James Lyster telling a bit about his family's history, and a meeting to share finds, tips, and family history.
In November we will have Anita Gandolfo sharing memories of her family, Joesville, and the Rock House history. In December we will celebrate the 25th anniversary of L-AGS. After the first of the year we look forward to Malvern Sweet talking about Life in the Altamont, and Arel Wente will speak to us about the Wente family coming from Germany and establishing the Wente wineries. Both of these families played major roles in the history of our valley. We also plan to have a meeting based on how we found so much information on the Lyster family and their descendants in such a short time. That should be helpful to anyone looking for information on their families. Invite a friend who is interested in local history or one who is interested in genealogy techniques.
---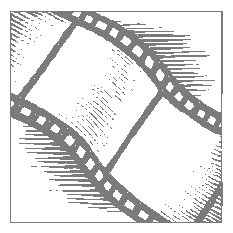 The 1930 Census
The Sutro Library hopes to acquire the 1930 federal census at some point in the future, but has no time frame for when that might happen. Do not send any interlibrary-loan requests for 1930 census, soundex, or enumeration district reels unless you have verified that the Sutro has those items. Sutro Library, 480 Winston Drive, San Francisco, CA 94132 Phone 415-731-4477 sutro@library.ca.gov
The National Archives announced that the 1930 census is available for use at National Archives branches. In California, there are National Archives Branches at San Bruno and Laguna Niguel.
---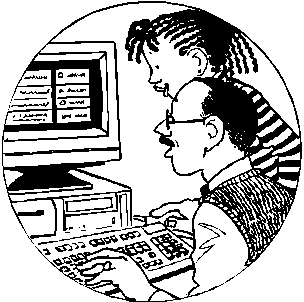 Family Tree Maker Focus Group
Dick Finn
The L-AGS Family Tree Maker (FTM) Focus Group meets (during the school year) the first Thursday of the month at 7:30 p.m. at the Livermore Adult School, 543 Sonoma Ave., Livermore. URL for a map to the school: http://www.l-ags.org/sonoma. html.
We are primarily a group of FTM users (from beginners - even those who have not yet installed FTM - to experts) who discuss problems and solutions, share successes, answer questions and, in general help each other with the Family Tree Maker software. At recent meetings we have talked about using shortcuts in FTM to input data; generating charts that show specific information and generations; showing some of the work we have done using FTM, including producing our own low cost family history books; viewed a video and talked about the pros and cons of the newest version of FTM and how to use FTM more effectively.
Everyone is invited to attend. For information on our group please call Dick Finn at 925-447-9652 or e-mail him at rwfinn@pacbell.net or George Anderson at 925-846-4265 or gwajr-at-comcast.net. Contact Dick or George for information about topics to be discussed. Visitors are welcome and there is no charge to attend.
---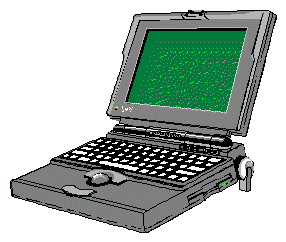 Computer Interest Group (CIG)
Jim Lathrop, Dick Finn, George Anderson
The CIG meets at 7:30 p.m. on the fourth Thursday of each month (except November and December) at the Livermore Adult Education Facility (formerly Sonoma Avenue School) 543 Sonoma Avenue, Livermore.
We have recently heard presentations on a wide variety of subjects from security issues to scanning, creating your own book and making a personal history video. Other topics have included computer research, websites, creating web pages, etc.
Members with computer problems are encouraged to discuss their problems, and may call one of the mentors listed in the Members handbook.
Members are also encouraged to suggest topics of interest, and we will try to find an expert. Let Jim, George, or Dick know what you would like to hear.
---

Library of Congress
Judy Person
The Local History and Genealogy Reading Room at the Library of Congress is now open for live chat reference service. Along with ten other LC reading rooms, Local History and Genealogy is open from 2 p.m. to 3 p.m. Eastern Standard Time - Monday through Friday. They accept research-oriented questions and have the world's premier collections of U.S. and foreign genealogical and local historical publications. The Library's genealogy collection began as early as 1815 when Thomas Jefferson's library was purchased. The chat service features text chat and URL sharing and is soon to add an enhanced communications package including Voice, Video and Application Sharing. The eleven LC reading rooms featuring chat are:
* Geography and Maps
* Motion Pictures
* Manuscripts
* Recorded Sound
* Science
* Local History and Genealogy
* American Memory
* Business
* Prints and Photographs
* Humanities and Social Sciences
* Serials and Government Publications
Go to http://www.loc.gov/rr/askalib/ and click on any reading room. An e-mail form will open up with a chat button on the right that connects to a live librarian. The enhanced communications package is a result of collaboration between LC, OCLC, and Convey Systems, developer of "on demand" customer service software for the Internet.
---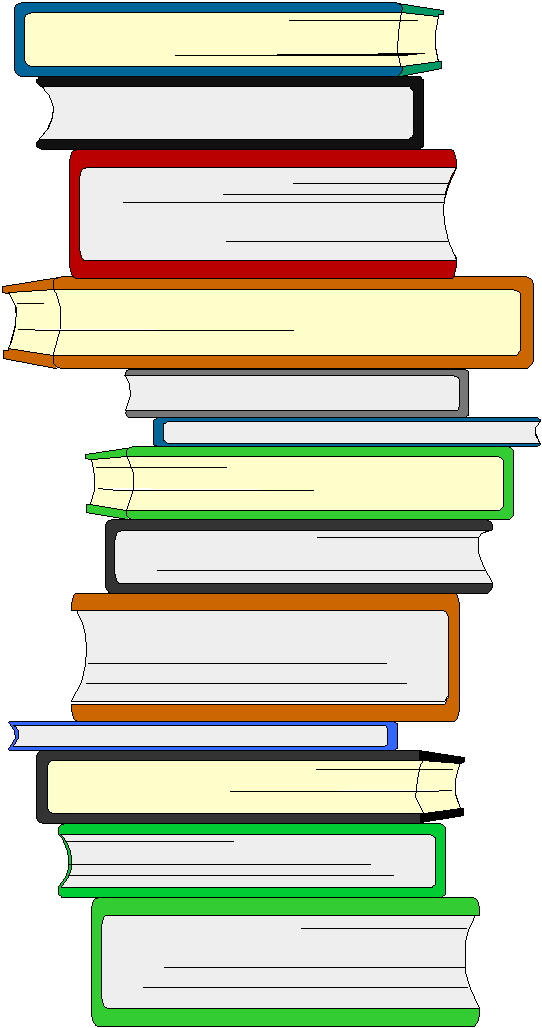 The Schellens Papers
Project Leader: David Abrahams
Several months ago I was introduced to the Richard N. Schellens Collection of genealogical and history related papers at a meeting of the Bay Area Genealogical Consortium. This collection was assembled by Richard N. Schellens, who lived in Redwood City, California, for many years. According to his biography, he was born in 1911 in Los Angeles. He and his parents moved to Germany in 1920, where he went to school. He returned to California before World War II. Schellens was drafted into the Army and served in the finance section. After the War, he became a bookkeeper and an accountant.
In 1960, Schellens retired and began an intense historical research of California towns and pioneers. His fascination with California history began before the War. Over the years he collected, compiled, extracted and annotated historical material of California with a concentration on San Francisco and San Mateo Counties. He also did similar work for Alameda County and all of the other California counties.
An examination of the material in the Collection reveals that there are thousands of names associated with dates, places and occupations, which help genealogists immensely when writing their family histories.
The originals of the Collection, all 169 volumes, are housed in the Redwood City Public Library, and are sorted by county. Because none of the material is indexed, a project was begun to provide a name, date and subject index for all 169 volumes. Genealogy societies throughout the state are participating in this project. The ultimate goal of the indexing project is to make it available in an electronic format, probably via the Internet.
As a result of the discussion at the Consortium meeting, I purchased a copy of the Alameda County volumes for our Society. The five volumes are now housed in nine binders in the genealogy section of the Pleasanton Public Library.
I also said I would lead the project to index these volumes. With the help of 30 members of the Livermore-Amador Genealogical Society, the project has been completed. It is estimated that we spent in excess of 500 hours of our time indexing, proofing and compiling this index. Comments that I received from the volunteers indicated that they really enjoyed this project and learned much about Alameda County.
The index for Alameda County is now available in two formats. One is a printed copy of over 16,000 names, which can be found in the Pleasanton Public Library. The other is a CD ROM that is in HTML format and will work with either PCs or Macintosh computers - so long as the user has an Internet browser. A copy of this CD is also in the genealogy section of the Pleasanton Public Library.
Copies of the CD are available from L-AGS for a donation to the Society of $5.00. Hard copies of the index are available for a donation of $21 for members or $32 for non-members, plus $3.20 for shipping, if needed.
---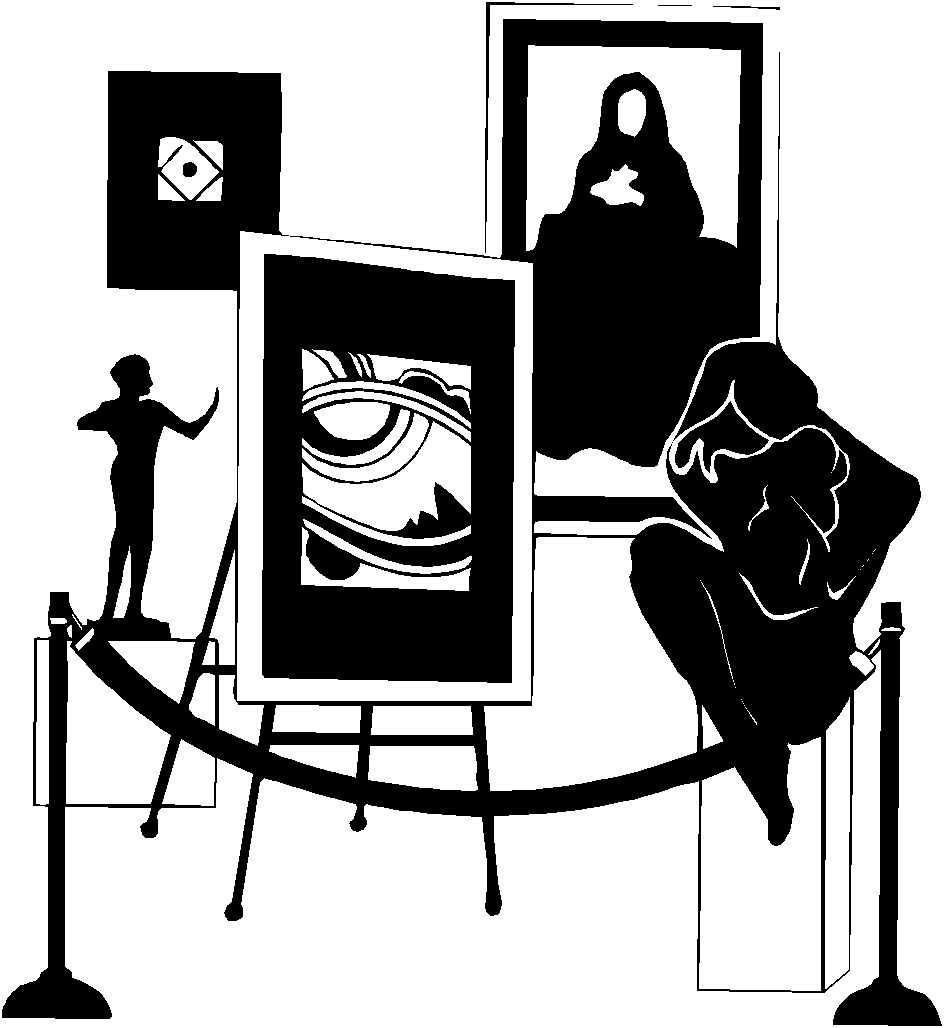 Library Exhibit
L-AGS Historian: Jolene Abrahams
For several years, October has been deemed to be Family History Month. As in the past, L-AGS celebrated with an exhibit in the Livermore Public Library. This year, however, it was a little different. Not only was it Family History Month, it was the 25th anniversary of the founding of L-AGS and the celebration of the 100th anniversary of the birth of John Steinbeck, the Nobel prize winning author.
This year's exhibit included a pedigree chart of John Steinbeck's family created by Kathleen Young and several photos from the Steinbeck Museum in Salinas loaned by Wilma Myers and yours truly.
We also displayed several interesting newspaper articles that featured members of L-AGS
---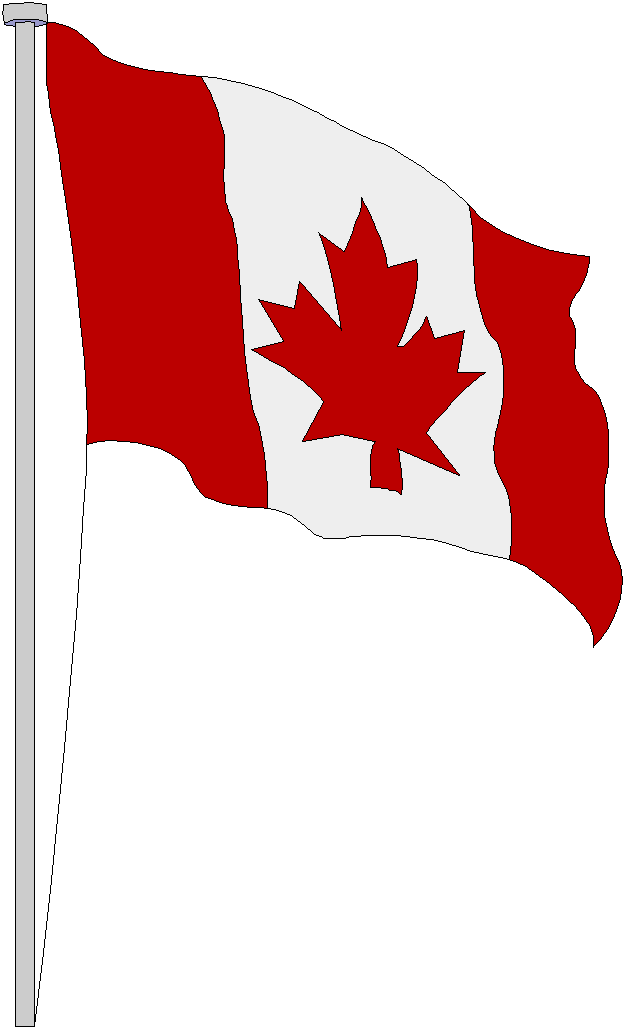 Memoirs of C.A.Bayley
Transcriber: Wilma Pease Myers
I learned about this memoir over 30 years ago, from a niece of my grandmother, who worked in the Assessor's office in The Dalles, Oregon, where I was born. I never did anything about it, until January of 2002, when I contacted the Bancroft Library and asked them to send me a paper copy of the microfilm.
A memoir of Charles A. Bayley about his early life on Vancouver Island in 1851.
Transcribed by Wilma P. Myers, August 2002
This article was handwritten by C. A. Bayley, paternal great-grandfather of Wilma P. Myers. The transcript is available through the Bancroft Library Archives. The transcriber has taken some liberties, but on the whole it is exactly like the manuscript. Since receiving the paper copy, which was handwritten about 1878, I have transcribed it. Most of it was still easy to read, but a few words were not legible. I have been in contact with a history professor at one of the colleges. Since 99% of the information in Canada is still on microfilm, it is very difficult to find anything on line. He and one of his students have helped me with some of the Indian phrases, ship names, dates, places, events, etc. Their help has been invaluable. I am still waiting for some of the paper copies of data to be sent to me.
************************************
Early Life on Vancouver Island
By C. A. Bayley
Vancouver Island situated in latitude 4820 degrees was a terra-incognito in 1849. Previous to which time it was ceded to the Hudson's Bay Company by the British Government for the purposes of Colinization under a specific Charter, prospectuses of which were issued from the London Office No. 4 Frenchurch Street City espatiating upon the advantages to Emigrants seeking a new Home in a foreign land. In consideration for such Grant the Hudsons Bay Company had to expend a certain amount of money which was to be repaid from the sales of Land. The first ship sent out conveyed a Chaplain as a preliminary step and one actual settler, Capt. Grant who had been in the B. Army and being wealthy brought out men and material for farming and settled at Sooke but in a short time left in disgust.
The next vessel was the Bark "Tory" Duneas Master, which left the London Docks on the 2nd September 1850, with an assorted cargo of Merchandise and men. The H. B. Co. with an eye to its own profit had formed a Puget Sound Agricultural Company and under that Association had taken up land not only on Puget Sound but extended it to Vancouver Island. Such being formed of the Officers of the H. B. Co, located the choice spots and imported from the Old country the element to cultivate and improve the lands taken up under their Association. The passengers consisted of a medley of various characters for the formation of a new colony many of the steerage passengers being the incorrigibles from country parishes that they were glad to transport respectably without being sent out at a direct expense to the Home Government. The Cabin comprised Captain Langford and family (a Military Man) who was engaged by the P. S. A. Co. to make a farm at a place named the Langford Farm. Capt. Cooper an independent settler who brought out Merchandise and an Iron Schooner in sections named the "Alice" afterwards sold at the Sandwich Islands.
My father mother and myself came out in the H. B. service with many others of whom it is not necessary to particularize. Voyages as usual have their discomforts but we arrived after a lapse of six months and two weeks at our destination. Nearing land, the entrance to the Straits of Juan de Fuca was a welcome sight after such a long passage and the first human life that presented itself was Canoes from the American shore freighted with the most hideous beings as they appeared to us imaginable. With a fair wind we made all sail and anchored in Royal Roads on the 6th May 1851, well pleased with the result of our sea experience. The scenes that presented itself was grand the Mountains on the main Land capped with snow, but beneath around us verdure most luxurient it being spring time.
No sign of cultivation, the ship surounded by myriads of Canoes filled with Indians in all sort of grotesque dress and many of them in a nude state which to the eyes of our passengers was anything but agreeable. One young lady bursting into tears at the sight. After moving the ship into Victoria Harbor the usual disembarking took place and we scattered for a stroll together picking wild flowers. Landing on the beach at the H. Bay fort you can imagine our feelings on being surrounded by hundreds of Indians, the Songish tribe who were lodged on the beach under the Guns of the Fort.
No Town or any approach to civilization but the H. Bay Fort wherein all was centered approaching to a Colony except a few log shanties occupied by half breeds Iroquois, French Canadians and Kunackas who risked their lives outside relying upon the woman influence most of them living with Native women.
The Officers of the H. B. Co. were in those days in as crude a state, and were only one degree removed, they had a white skin. Proper allowance has to be made for men who had been raised and educated up to an Indian Standard.
"A Life on the Ocean Wave" ended, and after a few days recuperation, the distribution of the passengers commenced and apportioned off, according to their suitability which had been carefully compiled by my fellow passenger Wm Atkinson who assisted me in that part of my duties as Teacher on the ship. My father had 17 men allotted him for his farm named the "Uplands" which he had to make; the only buildings being two unfinished log houses for the reception of the Bailiff, and the other, for the farm hands; Window Glass unknown, some used oiled paper instead. Furniture none, round logs for seats, bunks for bedsteads, deer, bear and sheepskins for carpet. Bugs innumerable fleas without limit. Thus located we commenced Pioneer life, four miles from the Fort our only protection, shotguns and dogs, of which every settler had a large number and quite a mixed breed. Game being plentiful and easily procured by gun or trading, it was a welcome change from the diet on shipboard.
My first gunning adventure was most ridiculous although it might have resulted seriously. Armed with a double barreled gun I started off to shoot as I supposed Geese. Starting alone, I made for what I supposed the resort of wild fowl a large swamp about two miles from the house. The sound directed me and it being moonlight I pursued my way without fear until I arrived at the desired spot after sundry tumbles into holes and over fallen timber, but what was that? I was to be rewarded with some Geese, "Geese in June"! I have found out that they are not in season. I fired one barrel and the music ceased, but not a flutter of a dead bird or dying. I retraced my way home through the woods in wonder and ignorance, but on consulting Mr.Tod, a neighbor, I found I had been shooting at Bullfrogs.
The ship "Tory" proceeded on her way to Fort Rupert with the machinery to prosecute the discovered seam of coal, in charge of Mr. A. Hunter Engineer which machinery was afterwards removed to Nanaimo on the discovery of coal there and erected on the Douglas Pit-named after Sir James Douglas the Governor of the H. B. Co, the Island and everybody in particular. One interpretation put upon the letters H. B. Co. was here before Christ judging from the rude customs and manners of the employes of the company and it was not till the introduction of white men from the old country that they became civilized. It is a poor compliment to pay them but they deserve it. I had letters of introduction to Gov. Blanchard who received me cordially on their presentation: he told me he was so disgusted with his position that he had sent his resignation, as he had no power or authority, as it was all Hudson Bay Authority and his was not recognized, and no power to support his position.
To follow up on my own course I shall commence by the offer of the position of Colonial School Teacher which was tendered me by the Servants of the H. B. Co. who requested me to accept the situation which I declined it not being compatible with my ideas, but after being importuned so strongly I accepted it in 1851, and retained the same until 1857, at which time I left the employ of the Colonial Government. Coal being discovered at Nanaimo I went there to organize the School at that place where I remained up to the last date. At the time I was nominated for the situation I was opposed by Mr. Staines the H. B. Chaplain on the grounds that I did not consider Matrimony a sacramet according to the rites of the Episcopal Church; Society since then has endorsed my views in relation to such and consider it only a civil contract. 1852
---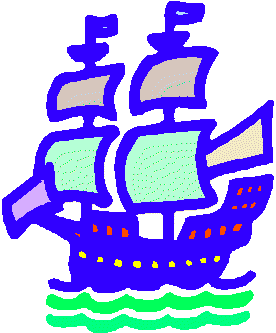 The Master Genealogist Group
The Master Genealogist Group The Tri-Valley TMG Users Group meets the third Saturday of each month, 9 a.m. to 12 noon, 7707 Koll Center Parkway, Suite 110, Pleasanton, CA. This is across from Gate 12 of the Pleasanton Fairgrounds. For a map to the meeting place: http://www.L-AGS.org/koll.center.html
The first hour is instruction and answering questions. The balance of the time can be spent in working on your own information or having further discussions.
---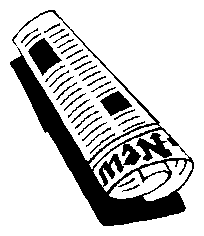 Life in the Past Lane
By Jon Bryan
This obituary was found in The Livermore Herald on January 27, 1900, on the front page. Apparently the writer of this obituary thought their competitors at the Examiner had overstepped in the next to last paragraph.
This woman's life apparently involved some famous names and individuals. Did she have any children? Where was she buried? The writer doesn't tell us this information.
"Anistoble" seems to be a rare surname. I don't spot the name Anistoble in our L-AGS website in any cemetery indices when I use the search engine. I don't find Anistoble in the 1880 Federal Census Record for Murray Township either. I find no Anistoble in SSDI or CADI either. Even search engine Google doesn't find it for me! Did the writer misspell it? This Dolores remains a puzzle.
Mrs. Dolores Anistoble, Oldest Woman in the Valley, Passes Away
There passed away on Wednesday at the residence of Jos. Munoz, the oldest resident of the Livermore Valley in the person of Mrs. Dolores Anistoble. She had reached the remarkably advanced age of 97 years. Up to the present week she retained her vigor to a remarkable degree and her death was due to no specific ailment, but rather to the wearing out of life's machinery, which having performed its functions so long and so faithfully at last come to a full stop.

Mrs. Anistoble was a member of the once wealthy and influential Higuera family. She was born in Mission San Jose in 1803. When she was christened Governor Arguello stood as her godfather. Her father was largely interested in the Calaveras grant, a portion of which she inherited at his death. She was married at an early age to Antonio Messa, who was a soldier under General Vallejo at Sonoma and many years her senior. After the American occupation, they removed to Mission San Jose and later this valley, where they owned several hundred acres of choice land on which the Dos Lomas vineyard and other valuable properties are now located. Messa died in the early sixties at the age of 112. Later she was married to George Anistoble, who is now in Arizona or Mexico. From a very wealthy woman she became very poor and during her later years she was dependent on the charity of friends and bounty of the country.

Mrs. Anistoble retained her eyesight to the last and the week before her death she was engaged in needle work which required the finest of materials and the work would have been creditable to an expert in this work, in full possession of her faculties.

While Mrs. Anistoble was a remarkable woman in many ways other than her advanced age, there was nothing to warrant the fantastical account published in the Examiner. From a few facts concerning her age and family sent to the paper a highly sensational article was manufactured by an imaginative reporter which was in wretched taste aside from being in many particulars a deviation from the truth.

The funeral took place Friday afternoon and was largely attended.
---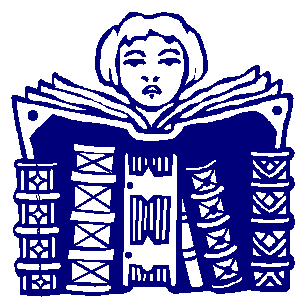 L-AGS Study Group
The L-AGS Study Group is an informal meeting for family history researchers. We represent those who have spent many decades learning methods and techniques...to those of us who are "newbies," just beginning our journey through the archives and old documents. We share the joys, and yes, frustrations of this wonderful lifelong hobby. One of the many things we have in common is the willingness to share and help others.
Do you have a specific item of discussion you would like on the agenda? Want help in deciphering some new information you have just found? Want to share a recent victory? Please let us know.
We meet on the third Thursday of every month at the LDS Church, 950 Mocho Street, Livermore, CA at 7:30 p.m.
---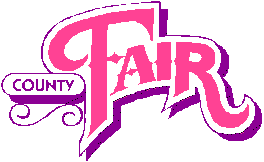 Memories for Alameda County Fair 2002
By Jon Bryan
We had more visitors at Alameda County Fair 2002 to our Genealogy Booth than in either 2000 or 2001. Much of this can be attributed to our new and better location in the air-conditioned Technical Building.
Our volunteers for the Genealogy Booth came from the Tracy Area Genealogy Society (TAGS):
http://www.rootsweb.com/ ~catags/frmain.htm

,
the Josefa Higuera Chapter of the DAR in Livermore and the Livermore-Amador Genealogical Society. This year we staffed the Booth from noon to 4 p.m. for all 17 days. On weekends,. or when the Booth was especially busy at 4 p.m., volunteers were there until about 6 p.m. Our "Thank You" goes to all these volunteers who kindly donated their time to be at our Genealogy Booth.
In 2002 we were loaned two new Gateway computers with fast DSL connections to the Internet. We also had a printer attached to each computer. In 2001 we had a single laptop computer connected over a fairly slow telephone line without any printer. This setup was a huge improvement in computer/Internet speed!
I think having our display next to the Lawrence Livermore National Laboratory 50th Anniversary display in the Technical Building was great. Our busiest day at the Technical Building was over 10,000 visitors for the first Saturday. Our "Thank You" goes to Building Coordinator Steve Perich plus assistants Dale, Larry and the rest of his crew who were very accommodating to us. We hope to continue with this location and work with them in future years.
Our pushpins where visitors were born included three maps, World, USA and Bay Area. Our total was 1698 pushpins with the most from the USA (1,309). Every State was represented except Rhode Island. After California with 549 visitors, the top ten States in decreasing order were New York (43), Texas (43), Illinois (38), Michigan (36), Ohio (34), Pennsylvania (32), Washington (31), Massachusetts (27), Oregon (24) and Colorado (23).
Ninety-eight foreign countries were represented. The top ten (in decreasing order) were Canada (39), Mexico (26), China (25), United Kingdom (23), Russia (20), India (18), Germany (14), Taiwan (13,), the Philippines (10) and Columbia (8).
In 2002 we had 1,698 total pushpins compared with 393 pushpins in 2001, an increase of 4.3 times. In 2002 we had 1,309 from the USA compared to 273 in 2001, an increase of 4.8 times. In 2001 we had pushpins in all but three States - Delaware, New Hampshire and Vermont (49 States in 2002). In 2001 we had only 54 foreign countries represented vs. 98 in 2002. We also updated our handout from last year of "List of Notable Genealogy Sites on the World Wide Web." We gave out about 1,300 copies of the handout.
I think we had our best ever Genealogy Booth at the Fair. Please e-mail your ideas to make it even better in 2003 and beyond.
---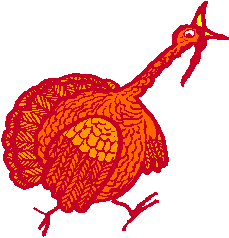 Turkey Tale

(From the "Healy History" by Mrs. Carl Carrier)
This story is about my great, great grandmother, Sarah Thomas Healy and her husband, James Scott Healy.
"When James and Sarah were first married and lived at Mt. Tom (Annapolis County, Nova Scotia), they had an abundance of elderberries growing on their land. Sarah decided to make some elderberry wine, so she stewed up the berries and threw the mash out to the turkeys. A little while later she was dismayed to find the whole flock stretched out on the ground dead. The turkeys were a loss, but Sarah was a little bit Scotch and there was no need wasting all those feathers, so she plucked the turkeys and threw out the carcasses in a pile behind the barn until such time as they could be buried. Much to her surprise the next morning the turkeys were running around the barnyard as spry as ever - but minus their feathers."
---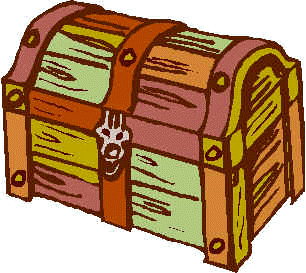 Sincerely Lydia Gove Dwinnell
Submitted by Mary Dillon
Part 2 of a letter written by Lydia Gove Dwinnell to her sister, Mary Gove, May 19, 1838, describing her wedding trip from Boston, Massachusetts to her new home in Spring Prairie, Wisconsin.
After dinner I went out with Ashley and purchased what crockery I wanted, which was snugly packed in a basket. I bought 6 chairs, not quite as well finished as mother's best ones, but they look very well and are strong and good, for 50c each. We had so much freight that the Captain did not charge anything for them, so that we have our chairs very cheap. At Buffalo we met Capt. Knox's family from Millbury. They went on board in the morning, and after examining the boat, engaged a passage in the steerage cabin. They represented it to be very comfortable, and Mrs. B. and I thought we would just look into it before we went into the Ladies' Cabin. We found it large and warmed by a good stove, 3 tiers of good berths without beds or bedding. There were only a few families in it and those appeared very respectable. The fare in that cabin was $10 to Chicago, in the other $25. Mrs. B. was anxious to save her coppers and concluded to go for $10. I thought I could get along if she could and told her I would stay with her. Others came on board whose company was not very agreeable, but the weather was pleasant and we were on deck most of the time. G. had a bed which he lent us and blankets; we went to the other cabin for meals when we pleased, and got along very well. When the boat first entered the Lake (Erie), it was rather rough and many of the passengers were sick. I felt rather dizzy for a few moments, but have not been sick enough to vomit once on the passage. My health has been good, my appetite excellent, and I never slept more soundly or sweetly than since I have been journeying. The Jefferson is an excellent boat, and well managed. The Capt. is a Methodist, his name is Wilkind, from Erie, Penn. He allows of no profanity or intemperance among the crew-all are orderly and civil.
The boat touched at Erie, which is a beautiful town, stopped an hour or more at Cleveland, to wood, but it was evening and I did not go on shore; stopped at Detroit from 4 o'clock P.M. until next morning, on account of sandbars in the St. Clair river which could not well be passed in the night. There I was on shore 2 hours, I should think, wrote a letter to Mrs. Guild, mailed it and walked about the City as much as I wished. I was disappointed to find that there were no pavements in the streets. I should think the mud would render them almost impassable when the frost first leaves the ground. The side walks are paved. I could fill my sheet with detailed accounts of what I have seen on my journey, but think you will not desire it. There were 4 Indians on board from Detroit to Mackinaw, but I did not see any tomahawks. They were respectably dressed and perfectly civil. I have seen several in their savage state, but, strange to tell, have had no fears of being murdered. At Mackinaw Thursday morn the weather was as cold as a January morn in N.H. The boat stopped for wood at an island 95 miles from that place, and I went ashore; went into a log house, the only human habitation on the Island. They have no neighbors nearer than 95 miles-did not see a human being except their own family from November to April.
Arrived at Milwaukee about 1/2 past one on Friday P.M. but did not get on land until sundown on account of difficulty in getting into the ____(?) The Jefferson anchored, and a steam ferry boat was sent out for passengers and freight; ran aground before reaching the town, a distance of 3 miles. Our passage on the lakes has been as good as we could ask-not a gale or scarce a drop of rain; rather windy on Thursday, some high waves, perhaps 15 feet high which rocked the boat a little, but there was so much loading on that we did not experience much inconvenience-run aground once, where we might have staid days but for the fortunate arrival of another boat bound to Buffalo, which helped us off in about an hour. Mrs. Brown's father keeps tavern in this place; her husband and brother went on board the Jefferson and came up the channel with us. I was very glad to leave the boat and am not anxious for another trip across the lakes at present, but not because it is unpleasant traveling but because I want rest and long to get to a spot I can call home. We put up at Mrs. B.'s father's, where accommodations are good and the family pleasant. Mrs. B. is a fine woman and has been a very pleasant companion on the journey. She seems like an old friend in this land of strangers. I expect to remain here until next Wednesday. Ashley and George have gone to Spring Prairie (about 40 miles away) for teams and will not be back until Tuesday. There are two other ladies here whose husbands have gone on a similar enterprise, so that I have plenty of sympathy. I have a chamber in the 2nd story, quite retired and no attention is wanting on the part of Mr. and Mrs. B. and other members of the family to render my situation pleasant.
About 9 o'clock in the morning we started for a walk, rambled about 2 hours and returned. I was somewhat disappointed in this place-it is rough and the scenery around is wild; but I think it is very pleasant. I do not realize at all that I am in Wisconsin, far from my childhood's home and friends, but so it is. I often think of you all, but have not been homesick one moment yet. Possibly I may when I get to my new home, but I do not expect it. There were a great many young people in our company going west-5 newly married couples from N. H., all but one from Cheshire Co. Mr. Wilder's family from Keene were on board the Jefferson. Mrs. Wilder suffered considerable from seasickness and was obliged to keep her stateroom so much that I did not see her as much as I wished, but was pleased with her appearance; became quite interested in several of the young people and did not want for pleasant company. A Mr. Frost with his wife and one child from Vermont are going within 10 miles from us; they seem already like acquaintances and are very pleasant people.
Sabbath morn: It seems rather lonely this morning without Ashley's company, but I am not discontented in the least. Should like to go to meeting, but it is showery and I fear I shall not be able to go out. I feel rather more fatigued this morning than I did yesterday, but my health is quite good. I long to get settled in my own home and be freed from the excitement, fatigue and anxiety of traveling. I do not think a more effectual way could have been taken to make me contented in a log cabin than performing such a journey. I feel as tho' I could be happy in almost any place I could call home, but I do not mean to be impatient. I hope to find such a place in a few days. I should have waited until I got home before writing you, but I thought you would feel anxious to know that we had crossed the lakes in safety, and perhaps it would be 2 or 3 weeks before I could write if I waited to get settled, and as I had plenty of leisure and wanted to beguile a lonely hour, I determined to write without delay. I shall write to John and Aunt Emily in a few weeks. I asked Ashley if he had any word to send to Roxbury; he said: "Give my love to all and tell them I am not yet sorry that I went to N.H. for a wife." Neither am I sorry. He is one of the kindest and most affectionate of husbands and has thus far been all and more than I expected. Nothing has been wanting on his part to render my journey as easy and pleasant as possible. But I will not say that I expect a life of perpetual sunshine and uninterrupted smiles. No one has reason to expect such a life. Disappointments and trials are the common lot of mortals, and I do not expect to be exempt from them, but I am contented with my prospects of happiness and presume I shall enjoy all that is best for me. I had a very pleasant visit in Cambridge and Boston, want much to hear from our friends there and from all our N. H. friends. Has mother gone to Boston? It would be very pleasant to be with you in her absence if I could conveniently. Hope you will be well and happy. Give my love to Cyrus and tell him he must call in my room-presume his company will be more pleasant than mine.
I think, Sis, you will not complain that I have not filled my sheet. If you will send me one as full, I will feel greatly obliged, and if I have written so much as to try your patience, please inform me and I will do better next time. I have no fears on that ground, however, for I know you will feel anxious to hear as much as I have written, and I should like to write more if there was room. I should like to tell you how people here make nice puddings and gingerbread with water, because they cannot get milk, and a great many other things which must defer until next time. Mr. Brown desires me to say a word in his behalf. He is a very pleasant man-treats me with as much attention as tho' I were his sister. I shall become so much acquainted with this family that they will seem like friends, and I shall not feel that I am in a country where no one feels interested in me. A Methodist minister on board the boat told me that there was Methodist preaching once in two weeks at Spring Prairie. I had forgotten to tell you that Ashley lost his pocket book on board. It did not contain anything valuable except 2 or 3 letters-one that Mr. Rockwood sent to his brother and my letter from the Church. Much love to all from
Your affectionate sister, Lydia
Letter was addressed to: Miss Mary H. Gove, Roxbury, Cheshire Co. N.H. The recipient kept the letter until about 1887, when she sent it and another written by the same sister in 1841, to the eldest daughter of the writer, Mrs. Frances Dwinnell Elliott. Mrs. Elliott made this transcription in the early 1900's.
---

In Search of George Edwards - Part 2
August 2000 I wrote an article describing my first visit to North Bloomfield, Nevada County, California. North Bloomfield is within the Malakoff Diggings State Park. I went to research my great, greatgrandfather George Edwards and his family. On September 13, 2002 I hosted a family gathering of my Edwards cousins. We had about 50 guests for an afternoon BBQ and into the evening talkfest. I had let everyone know that I was planning a day-trip the next day to North Bloomfield, and anyone could join the group. Turned out that the only takers of the offer were my mother Virginia Brown and my sister Diane Brown. I was slightly disappointed, and yet it turns out we were all we needed for our adventure. Mom was the first one I'd called during my first trip there in 2000, and Diane was visiting from St. Louis, and didn't want to miss the fun!
As the historian and navigator, I rounded up my guests early Sunday morning and off we went on our day-trip adventure. We drove straight through to North Bloomfield. Before we walked the town, all of a block long, I told Mom and Diane we needed to go to the cemetery to "meet" George Edwards. We drove down the road a half mile or so and there were a group of people and their horses gathered outside the cemetery gate. We made our way in our "big" truck, around their big trucks and I set out to introduce Mom and Diane to their ancestor George Edwards. There it is. George's monument is the largest in the little cemetery right next to the gate as you enter. It is a lovely place, the redwood and pine trees around, the temperature was perfect - about 75-80 degrees. We took photos, Diane and I with our digitals, Mom with her 35 mm. Diane and I played with the timers and laughed at each other as we had to run to get back in the photos with Mom and not kill ourselves tripping along the way.
We finished here and went back down to see the other restored buildings. About this time, Mom decides we need a bathroom stop before we walk ....sure, Mom, we all do. . . I will describe the scene, trust me it's important to the story here. . . I'll describe the park first. There are about 10 buildings restored/preserved along the main street, grassy areas with picnic tables, and some cabins available to rent. One of the buildings is the office and museum. So here we are....the bathroom is set back behind the blacksmith shop area. Next to the bathroom is an area roped off with an orange construction tape fence. . . . and evidence of some recent digging activity.
So Mom is inside, and Diane and I are patiently awaiting our turn....when we notice a note, not one really but three notes, encased in plastic sheets, attached and fluttering in the breeze. We noticed them and after awhile we were laughing reading another sign warning us to "WACTH OUR STEP"..... Diane starts reading the note and draws me over ....
I began reading and the GOOSEBUMPS were there...I could hardly believe my eyes, and felt the hair rise on my neck. . .The 1st note began :
Edwards Hotel

In 1874 George Edwards and his wife Mary purchased the lot on which the Blacksmith Shop now sits. This was Lot #2, in block #4 in the Village of North Bloomfield. In 1875 the North Bloomfield Mining Company had seven hydraulic monitors running 24 hours a day, seven days a week down in the Diggins area to get the gold that was located there. . .

North Bloomfield was developing into a busy and prosperous town and the Edwards settled here hoping to raise their six children and make a living. George bought the property with insurance money received after his boarding house, down by mining shaft number 6, burned down. By 1876 the Edwards had constructed their hotel and were settling in to their life in the little town. North Bloomfield was a good town in which to have a hotel. It took a half-day to get to the town from Nevada City over rough and dangerous roads. People needed a place to stay when they came to the area. Life seemed to go well for the Edwards until 1885. During the year George Edwards died. His family buried him in the town cemetery and erected a large tombstone there in his memory. Mary kept the hotel and continued running it. Tragedy struck the family again in 1887.

On Saturday, November 12, a fire started in the O'Connor and Morrison store, which was located next to the Edwards Hotel, at 5:30 in the morning. The fire quickly spread to the Edwards Hotel to the north and the Bivens and Silvester Saloon and the Marriott variety store to the south. All four buildings burned to the ground and everything in them. All together there was nearly $30,000 dollars worth of damage. The people who lost their homes and businesses only got $12,000 dollars back from the insurance. Documents show that the Edwards stayed in the area for a while longer. By 1904 however, when Mary finally sold the lot she was living in San Francisco.
It was really fun to see this information verified, I'd gathered the same from my research in Nevada County 2 years ago...I did however wonder if there was a firebug living in George's household. . . . And if this wasn't enough we read the next note with interest. . . . all the while laughing, and Mom inside the little building, she's wondering just what we're up to . . .
Archaeological Recovery and The Edwards Hotel

In the Fall of 2001, the California State Parks Gold Fields District developed plans to put a walkway at Malakoff Diggins State Historic Park that ran from North Bloomfield Road down to the bathroom behind the Blacksmith Shop. The project was begun and after a trench was cut they discovered that they were turning up various types of historic artifacts. The artifacts consisted of broken and melted glass, broken pottery and nails and metal fragments. When it was realized that an archaeological site had been uncovered, the work was stopped and archeologists were notified and asked to come and evaluate what had been discovered.

Because of the importance and historical sensitivity of the Malakoff area the decision was made to do a recovery excavation in order to better understand what the impact had been to the site and to what kind of information could be recovered and what had been lost.

The excavation and recovery work that is taking place behind the fence is a slow and methodical process. To date, no photographs or drawings have been discovered while searching through various documents and it is not known if any Edwards still live in the area. At this point, the only things that are left that help to fill in the picture that was the Edwards' life in North Bloomfield, are the few scraps that lie buried in the ground. The archeologists are working on this site since the end of January and are slowly developing a better understanding of what life was like for one family living in the town of North Bloomfield.
By this time we are really having a wonderful laugh, Mom has come out to see what all the hooting and hollering is all about ... Well now, there is one more page to read...
Have You Seen This Building?

We are looking for information or photographs of the family and businesses of George and Mary Edwards. Through our historic investigations we have learned a lot about the Edwards Hotel, however we have not been able to locate any photographs or drawings of the hotel or the Edwards family. We know that George ran a boarding house near Mining Shaft #6, and that he built the hotel where our excavating is currently taking place, until he died in 1885. We also know that Mary took over and ran the hotel until it burned and finally sold the property in 1904 after she moved to San Francisco. The Edwards had six children and it is possible that there are still members of the family living in Nevada County. If so, we would like to talk to them. We would also like to see any photography of the southern portion of town taken between 1875 and 1920. Any photos showing the area where the Edwards Hotel stood would help us to better understand what took place on the site. If you have any information on the hotel or the Edwards family please contact: .
and it listed 2 state Archivists and historians in Sacramento.
So here we are, standing there reading this and feeling as if we'd been propelled to the site, wondering which ancestor angel was tapping us on the shoulder letting us know they were there, too. I was doing the Genealogy Happy Dance, we had a picnic, took more photos and continued to laugh out loud at our good fortune. SERENDIPTY ! What a wonderful day, and the day after we'd had our family party, I couldn't have made this story up if I'd tried. . . .
We returned home that night, trying to contain our excitement, and not doing a very good job! The next day I called the State Archivist named on the note, Dan Osanna, and left him a voice mail. I told him who I was, and that I'd been to North Bloomfield and saw the notes he'd posted there, left my phone and e-mail address. He e-mailed back and said how thrilled he was we'd found him. He'd be in contact when he returned to the office later in the week. I spoke to Dan two days later. He was so thrilled to get my call, and he tells me he was listening to my voice mail in amazement and it gave him goosebumps! Well then we were even. Dan told me he'd been working on a report for the State regarding an archaeological site at North Bloomfield. I'll back up here. Apparently the Parks people decided to construct a ramp/walkway to the bathroom behind the blacksmith shop in the park. They are required to notify the State as the town is considered an archeological site, and they didn't do so in the planning process. However upon digging and recovering some artifacts, they called in the State. This all began January 2002, and with weather permitting they were digging for a few months. Dan sent me a draft of the report of the Hotel, which had burned on the site, and had been owned by George Edwards. I agreed to send him a text file about the family.
I read his report with fascination; he had almost identically documented everything I'd found on my trip two years earlier. All the newspaper articles and the family information were there. I sent him the requested photo of George and Mary Edwards; he sent me some of the artifacts located at the site. I asked him to look over my research and critique it for me, as he was the professional historian archivist. I was so tickled when he told me that it was very well done, I'd clearly cited my sources, and if he'd have had my report in January, I'd have saved him the work. Turns out that he had placed the signs at the construction site area in June, the weekend of a Town Reunion. The signs came down the first week of October 2002. I'll save his report information on the archeological dig for another article. I still can hardly believe this happened, and yet in the pursuit of our family history, I read of these types of connections, happenings, call it what you will.
One of the NOTES: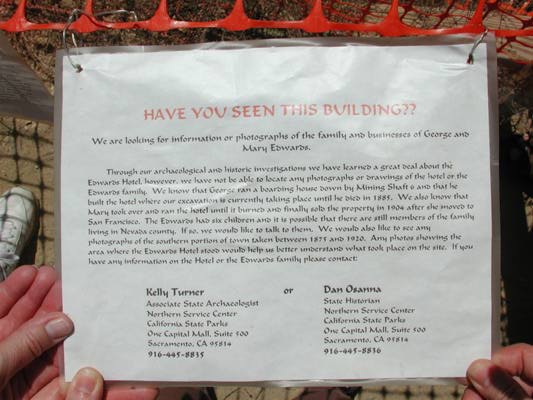 Perusing the NOTES:
View from one of the diggings: Beer and wine bottles found....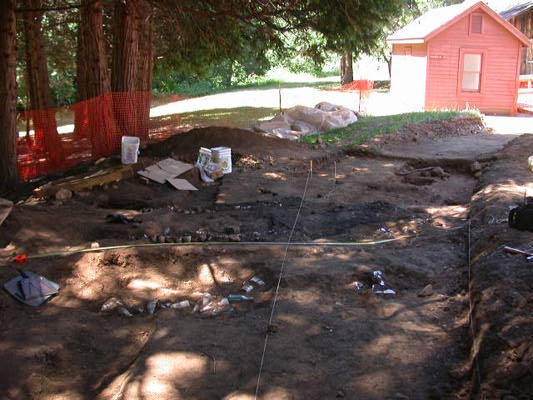 Alignment of bottles uncovered in the hotel ruins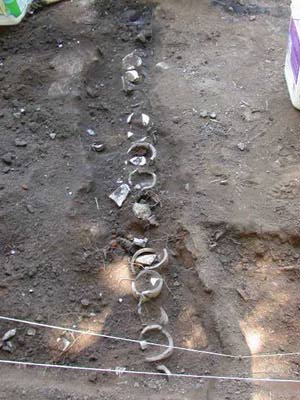 Gold leaf pin unearthed by the archaeologists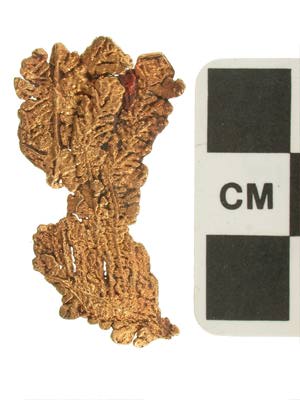 ---

Things to File
Compiled by Vicki Renz
Obituary Lookups
The Magazine and Newspaper Department of the San Francisco Public Library will provide one free lookup/photocopy for California residents if they provide their mailing address, name of deceased, place and date of death. You can e-mail your request to info@sfpl.org or mail your request to:
Attn: Magazine and Newspaper Dept.
San Francisco Public Library
Information Services Department
100 Larkin Street
San Francisco, CA, 94102
It is helpful if you include a self-addressed stamped envelope.
Multiple requests from one person or requests that lack full information should be placed via interlibrary loan as a photocopy request.
San Francisco Public Library's holdings of newspapers may be found at
http://sfpl4.sfpl. org/magnews/SFNewspapersOnMicrofilm.html.
To find their holdings of other California papers, you can search their periodicals database at http://libweb.sfpl.org. Another tool for research may be the California Digital Library's Periodical Database at http://www.cdlib.org.
If you want to do your own research, you may place a request for a newspaper on microfilm from the State Library in Sacramento through inter-library loan at your local library.
Author's note: This information was verified with SFPL on October 26, 2002. Policies may change over time.
Remember Family with Photo Calendars
For Christmas this last year, I made a calendar for each of our kids and older grandkids. Everyone's birthdays and wedding anniversaries were noted on the calendars. The birthdays had a balloon bouquet there, and the anniversaries had a heart. On the page above, I put a picture of each of the birthday people for that month, taken when they were either a baby or very young. The pictures weren't put in any order, but each was numbered and matched a sheet that described each number. The family all seemed to really enjoy the calendars and had fun guessing who each person was. Along with this, they all have a picture now of each, that they didn't have before. Some of these baby pictures were hard to come by and should be cherished.
Thanks to Darlene Pinegar for this Quick Tip! From the Ancestry.com e-mail newsletter, October 14, 2002. http://www.ancestry.com/library/print /news/tip/5255.htm. If you have a tip you would like to share with researchers, you can send it to: editor@ ancestry-inc.com. Copyright 2000, MyFamily.com.
Expert Advice: Tips for Dating Letters
Timelines and chronologies are essential at every stage of your family history and documentary-editing project. Make and maintain your own timeline from all of the family sources available: the documents, oral histories, genealogies, photographs, etc. The timeline should include any family events that pertain to the project. This will become an invaluable tool for organizing your materials and for conducting your research. It may become long, so do it on a computer so you can keep adding and altering without making a mess. For each question that arises in your project, such as dating an undated document, see if the chronology can offer clues. Here are some more tips:
* Keep letters with the collection in which you found them. Look for clues in surrounding documents and artifacts.
* Keep envelopes with letters to study postmarks.
* Estimate dates by details within the letter. What events are mentioned? Who was alive or dead? Where were folks living at the time? Do they mention seasons or seasonal weather?
* Estimate dates by memorabilia inserted with the letters, such as clippings and photographs. Look for gaps in a steady flow of letters, and see if the strays fit there.
Excerpted from "Organizing and Preserving Your Heirloom Documents" by Katherine Scott Sturdevant ($21.99). Reprinted here with permission from the publisher, Betterway Books. From Family Tree Magazine e-mail newsletter, www.familytreemagazine.com
---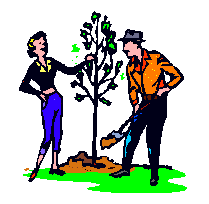 G. R. O. W.
(Genealogy Resources On the Web - The Page That Helps Genealogy Grow!)
Compiled by Frank Geasa
The Colorado State Archives offers a potpourri of search lists at its site under the On-Line Indexes link. Besides the usual Birth, Death, Marriage type records, the indexes cover such lists as inheritance tax, water rights, school census and state penitentiary inmates from 1871 - 1973. The separate Family History and Genealogy link offers even more lists.
http://www.colorado.gov/dpa/doit/archives/
If your heritage includes ancestors in Florida you may be interested in this site which offers a digitized collection of Florida's Confederate pension applications and an ongoing project to digitize Spanish land grants for the period 1763 - 1821.
If you are looking for an ancestor in Virginia you might want to look at this site, which is collecting transcribed Birth, Death, Marriage and other records, grouped by the state as a whole. The site also has a small amount of New York data. The downloads are slow - either the server has a small pipe or the site is very busy.
http://www.nyvagenealogy. homestead.com/VirginiaRecords.html
A site with a searchable list of some 52,000 Jewish burials in the Detroit, Michigan area spanning the period from the mid 1800s to 1999 is at
If you have ancestors from Germany you will find excellent research guidance and many links to good on-line search lists at this German Roots site. Provides great links related to German emigration
If you are researching Italian ancestry, you might want to periodically check this site. It contains transcription lists of vital and civil records from various towns and cities. The effort is ongoing.
If your genealogy includes Calaveras County, CA, you might find this site useful. Bob Stoker's hobby of transcribing the cemeteries there might help you.
If you are from Northern Norway and would like help in finding information, the Vefsn Genealogy club offers help with lookups in church records, etc. While the site is primarily in Norwegian, there is an accommodation for English speakers seeking assistance.
An interesting and possibly very useful site is this one giving the history of first names from many different areas and nations. The identification of alternate "pet" names could be particularly helpful.
With an advertised purpose of making the research of Jewish Roots easier, this great site has much to offer in genealogical advice and links, whatever the origin of your roots.
If your research includes Croatia, you may find this English language site helpful. It offers advice on how to find locations and general guidance in pursuing genealogy in Croatia. The site includes a surname list.
An individual's site, it includes a number of genealogy gems related to England. It has a list of those executed (1606 - 1895) and antiquated names for occupations and medical conditions.
The International Internet Genealogy Society site contains growing databases of birth, death, marriage and associated information. The databases are organized by country.
The St. Louis County Library in Missouri has an alphabetized online list of Naturalization papers filed in federal courts there during the period 1890 to 1914.
---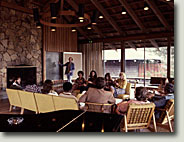 Upcoming Seminars and Workshops
By Marie Ross
2003
March 8 - Sacramento -Family History Day, Archives- ijones@accessbee.com
March 15 - San Mateo County Genealogical Society - Irish Genealogy, Nora Hickey, Catht@aol.com
March 22 - Santa Rosa - Spring Seminar, S.D. Carmack, http://www.scgs.org
March 29-30 - New England Historical and Genealogical Society: Conference, Asilomar
April 6-13- Salt Lake City - 3rd Annual California Genealogical Society Research Tour
---
Where, Oh, Where, Has That Trunk Been?
By Dick Finn
When I was growing up I kept hearing about my great grandmother, Juliane (Nielsen) Henningsen and how she never could settle down. It seems that my grandmother, Marianne Eleanora "Nora" Henningsen, had the same bug. She was born to Anders and Juliane on 3 March 1873 in Oster Starup, Vejle, Denmark. As best we can determine, Nora sailed to America on the Scandia from Hamburg, on 13 April 1890. In New York she was put on a train headed for St. Paul and an uncle Peter. She had a tag fastened to her coat that gave people along the way instructions on sending her to Peter. It was only later, when she could read English, that she found out what the tag said. She didn't like the idea of being treated like baggage!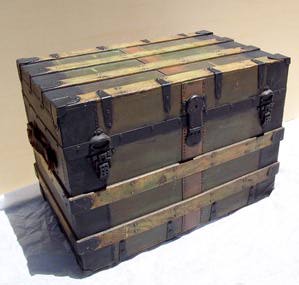 We do not know how many trips Nora made for sure. We understand that, after that first trip in 1890, she visited Denmark in 1896. She visited again in 1898 when a brother, Nielsen, age seven, and a sister, Karen, age nine, were very ill and passed away.
Like many of her generation, Nora was the first-born child, came to America, earned money, sent for the next oldest child, they earned more money, sent for the next oldest child, etc., etc. By 1901 all of the older children were in America. It was then that they sent funds for mother Juliane (father Anders had died of blood poisoning in 1898) and the four youngest children. They sailed to America on the steamship Cymric, landing at Ellis Island on 23 September 1901.
All of the children eventually stayed in America, in Sonoma County. But not Juliane. The story is that she got homesick for Denmark and then her children. I don't know how many times she sailed from Denmark to America and back. We do know that she was in Denmark before World War II started. She died at a large nursing hospital in Kolding, Vejle, Denmark on 8 April 1944 at the age of 94. If she had had better food and care who knows how long she might have lived. Her daughter, my aunt Irene, is 99, going on 100.
She was married in 1900 at Diamond Bluff, Wisconsin, to Martin Neilson Martinson (passenger list name: Morten Neilsen Mortensen). My grandmother Nora only went back to Denmark once. That was in 1945 to see her relatives and her mother's grave.
You might ask what does this have to do with the old steamer trunk. Well, I was told the trunk shown in the picture is the very one that both Juliane and Nora used as they sailed back and forth in the late 1800s. It is great to have and be able to touch a piece of history. I just wish the chest could talk.
P.S. The trunk has a brass plate that reads: J. H. McNamara, maker, 138 E. Monroe St., Chicago. But that is another story.
---
Livermore Roots Tracer Staff
Editors
Mildred Kirkwood
Debbie Pizzato
Proofreading
George Anderson
Cassie Wood
Vicki Renz
Printing/Distribution
Eileen Redman
Staff Contributors
Livermore History
Gary Drummond
G.R.O.W
Frank Geasa
Life in the Past Lane
Jon Bryan
Study Group
Kay Speaks
Things to File
Vicki Renz
Library News
Judy Person
Tri-Valley TMG User Group
Kay Speaks
Seminars and Workshops
Marie Ross
---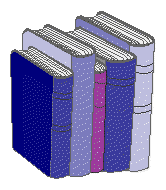 L-AGS Publications
Prices are suggested donations. Note that because of member discounts, it may save money to join the Society when ordering books. Prices are effective October 1, 2002, and are subject to change. Send check or money order made out to L-AGS to: L-AGS, P.O. Box 901, Livermore, CA 94551
Index To Wood's 1883 History Of Alameda County A L-AGS reprint (1999) of a rare typescript published by the WPA in 1936. The original history by Myron Winslow Wood contained an index limited to the names of prominent citizens of that time. L-AGS Members: $23.00. Non-members $35.00. Shipping $3.20.
Livermore Cemeteries This book contains over 5,800 names of people buried in the four cemeteries of Livermore: Roselawn, St. Michael's Catholic, Memory Gardens, and Oak Knoll - a pioneer cemetery that has been abandoned. 1988. Indexed. Members: $23.00. Non-members: $35.00. Shipping: $3.20.
Cemeteries Of Pleasanton and Dublin, California Published in January 1990, this book contains 4,668 entries from three cemeteries: St. Augustine's Catholic and Memorial Gardens in Pleasanton, and the Dublin pioneer cemetery, which dates from 1859. It also contains records of burials from Graham Mortuary, Pleasanton, 1904-1923. Indexed. Members: $16.00. Non-members: $24.0. Shipping: $3.20.
Index To The Schellens Collection Of Historical Materials For Alameda County (2002) L-AGS volunteers have compiled an index of 17,219 names appearing in the Richard N. Schellens collection of Alameda County printed sources, dating mainly from 1850 to 1920. Mr. Schellens spent many years extracting material of historical value from directories, maps, newspapers, books, magazines, land records and other sources. A copy of the 1,912 pages of his extracts from which the index was made is housed in the Pleasanton Library. Members: $21.00. Non-members: $32.00. Shipping: $3.20.
More Names Of Our Ancestors 10,103 surnames documented by members of L-AGS in 1997, with separate indexes for surname, locality, soundexed surname and member interests. Data contributed by 130 members of the Society. Self-indexed. Members: $20.00. Non-members: $30.00. Shipping: $3.20.
Burial Records of Roselawn Cemetery, Livermore, California This 115-page book contains 2,353 burial records, as distinct from gravestone inscriptions, in Roselawn Memorial Gardens in Livermore from 1920-1999. Indexed. Members: $14.00. Non-members: $21.00. Shipping: $2.70.
Database For The Pleasanton Genealogy Library (Includes L-AGS Library) Full bibliographical information about the 1,015 books in the Pleasanton Genealogy Library. Includes subject and author indexes. 106 pages. Members: $11.00. Non-members: $16.00. Shipping: $2.40.
Catalog Of The Pleasanton Genealogy Library (Includes L-AGS Library) Shelflist containing call number, title and author for the 1,015 books in the Pleasanton Genealogy Library. Includes subject and author indexes. 31 pages. Members: $4.00. Non-members: $6.00. Shipping: $1.20.
Roots Tracer Ten-Year Index (1977-1987) The Roots Tracer is the quarterly journal of The Livermore-Amador Genealogical Society. Members: $4.00. Non-members: $6.00. Shipping, $1.20.
Subject Index To Genealogical CDs At The Pleasanton Library The 561-disk collection of genealogical CDs in the Pleasanton Library is believed to be the largest such collection in the San Francisco Bay Area. This subject-sorted catalog lists call number and publisher's title. Members: $1.00. Non-members: $1.50. Shipping, $0.60.
Shelflist Of Genealogical CDs At The Pleasanton Library Listing of call number and publisher's title for 561 CDs, sorted by call number. Members: $0.50. Non-members: $0.75. Shipping, $0.40.
---
Return to the L-AGS Home Page
Last modified 7 Jan 2004 vlr, 10may04.0547 gwa