Livermore-Amador Genealogical Society

Vineyard Adult Education Facility
1401 Almond Ave., Livermore, CA

[The red star on the map marks the location of this facility just off of East Avenue. Originally this was the Almond Avenue School]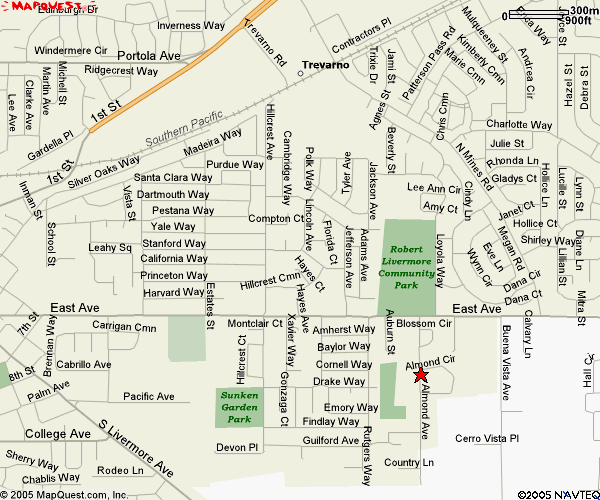 There is parking in the front and rear of the facility. During daylight savings, the entrance to rear parking lot is not well lighted and hard to see - it passes on either side of a row of almond trees.
[ L-AGS Home Page ] [ About L-AGS ] [ The Roots Tracer ] [ Local Records ] [ Internet Links ]
[ Students ] [ Past Events ] [ eBulletins ] [ Publications ] [ Libraries/FHCs ] [ Members' Publications ]
01 Feb 2016, 21:42:48